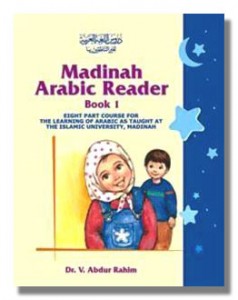 Assalamu'alaikum,
Use the link below for studying and mastering the Books 1,2 and 3 of "Lessons in Arabic language" [as taught at the Islaamic University of Madeenah] written by Shaykh Dr. V. 'Abdur-Raheem].
http://abdurrahman.org/arabic/madina-arabic.html
To read my previous post about the ARABIC 'STARTER' LESSONS FOR MADINAH BOOK1, click here.
Wassalamu'alaikum

About
My name is Rahmah, I'm a homeschooling Mum of five. I live in the UK but I'm originally from Indonesia. My educational background is in Electrical Engineering. If you like my blog, please press Ctrl+D to bookmark my page and check What's new in Rahmah Muslim Homeschool. Please, remember me in your duaa's.