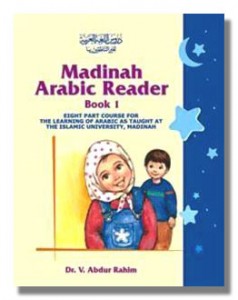 Assalamu'alaikum,
Use the link below for studying and mastering the Books 1,2 and 3 of "Lessons in Arabic language" [as taught at the Islaamic University of Madeenah] written by Shaykh Dr. V. 'Abdur-Raheem].
http://abdurrahman.org/arabic/madina-arabic.html
To read my previous post about the ARABIC 'STARTER' LESSONS FOR MADINAH BOOK1, click here.
Wassalamu'alaikum

About
My name is Rahmah, I'm originally from Indonesia, currently living in the UK. My educational background is in Electrical Engineering. If you like my blog, please press Ctrl+D to bookmark my page and check What's new at Rahmah Muslim Homeschool.