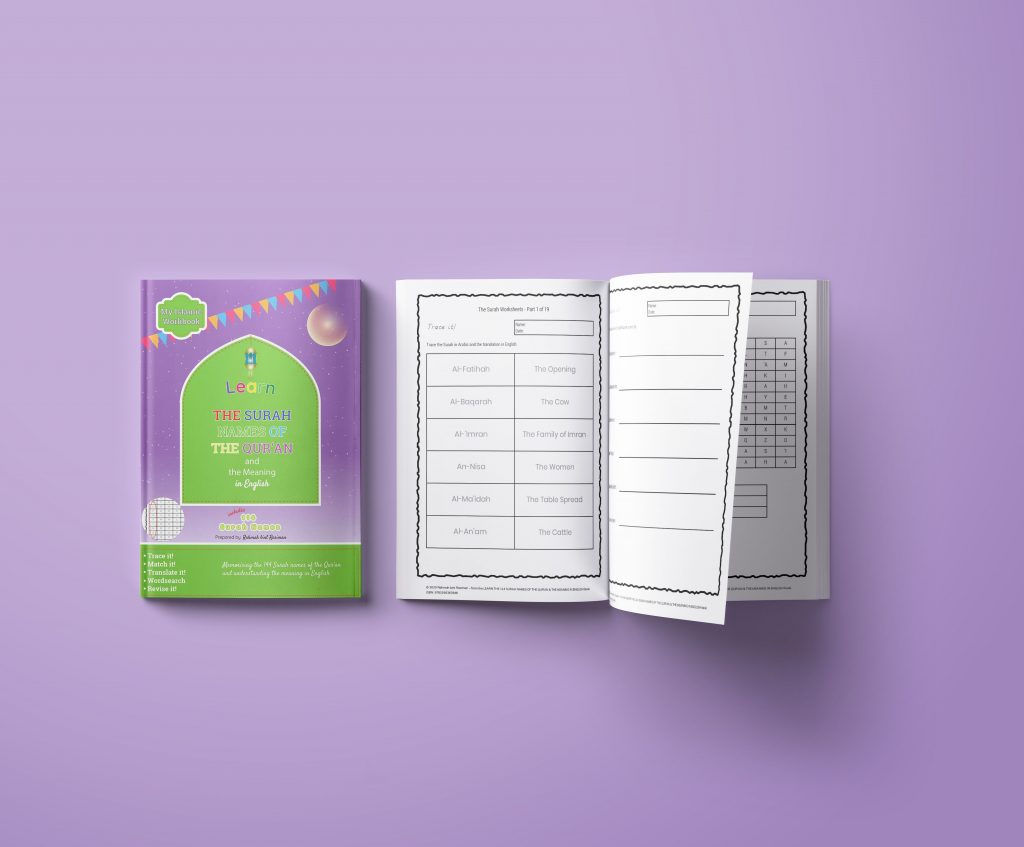 Available Online!
Learn the 114 Surah names of the Qur'an as well as the meaning in English.
Includes:
• Trace the Surah names.
• Match the Surah names in Arabic and in English (i.e: An Nas = The Mankind, An Nisa = The Women).
• Translate the Surah names in English.
• The Surah names wordsearches.
• Revision pages.

In black & white, size A4, 98 pages.
Recommended for ages 7 and up.
£6.99
30% OFF for Schools or Madrasahs, please leave a comment below for details.
Available on Amazon UK, Amazon US, Book Depository (Free Delivery Worldwide), Barnes&Noble-US, fishpond-AU, Indigo-CA, Opentrolley-SG, Aladin-KR, Books-TW. In shaa Allaah.
Find Also:
– Memorise the Last 15 Surahs of the Qur'an with Word by Word English Translation book.