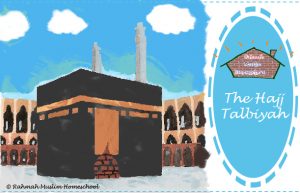 5th of Dhul Hijjah 1434 H,
Al khamis/Thursday
Assalamu'alaikum,
This is our Hajj activity for day 4, for those who havent read our Hajj activity day 3, please click here.
The challenge for day 4;
Day 4: Memorize the talbiya
Color the image of Ka'bah and puppet figures found here. I would suggest sticking them on popsicle sticks. Then take the stick puppets around the Ka'bah while reciting the talbiya.
We learned how to recite the Talbiyah in Arabic and the translation in English.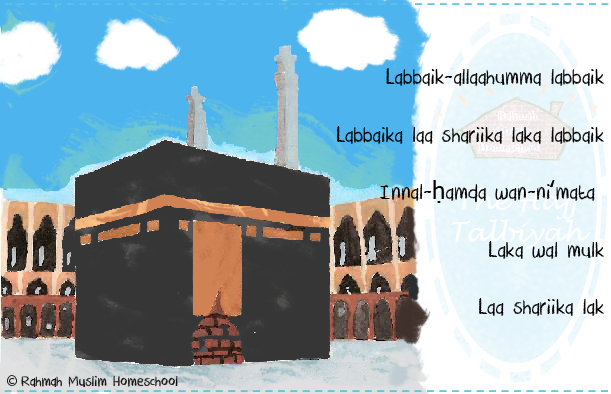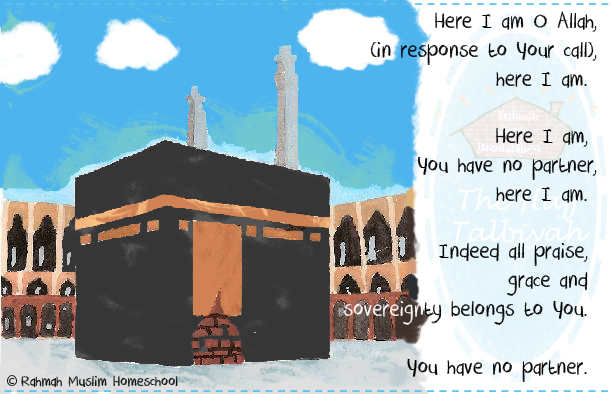 We didn't do the Ka'bah and the puppet figures challenge instead we managed to make a YouTube video "Hajj for Kids | Labbaik-allaahumma labbaik | The Talbiyah in Arabic with Translation in English". Also you can download the Talbiyah poster for you to learn at home.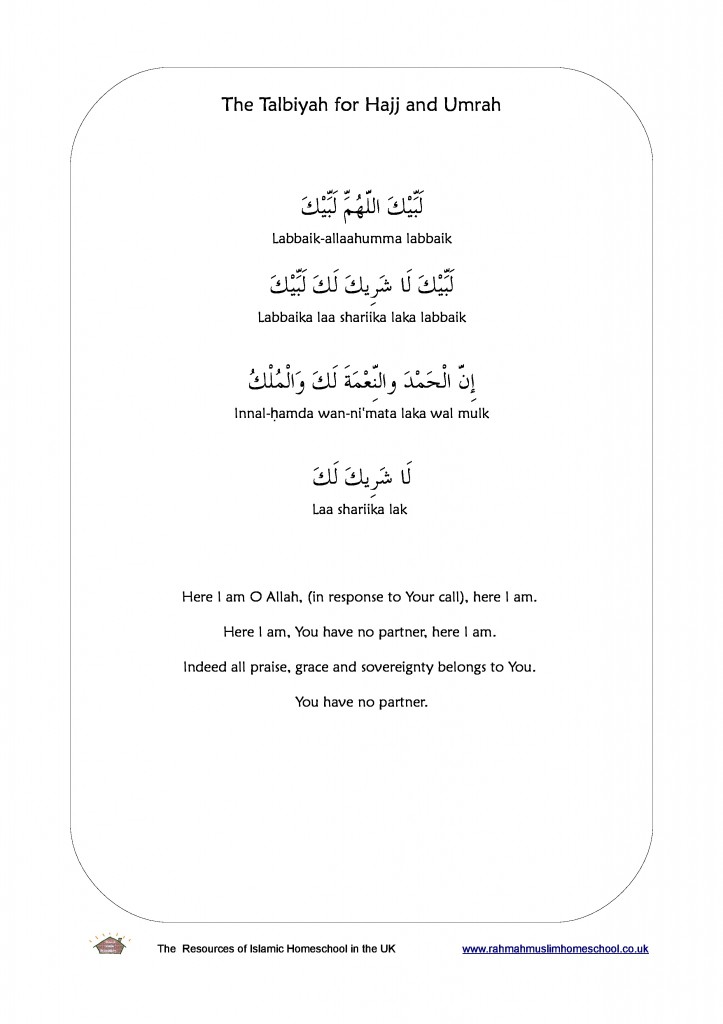 Download poster the Talbiyah poster.
…………………………………………………………………………………………………
The challenge for day 5;
Day 5: Perform a mini Hajj
Now it's time to practice what the children have been learning. It's not the real thing, of course, but rather a way to embed the knowledge even more deeply.
Cover an empty cardboard box with a black abaya (to make a pretend Ka'bah) and dress your boys in two white bath towels and girls in a hijab.
Please leave your comments at the bottom of this page or you can share your ideas by clicking the Guest Post at the top of this page.
Jazaakumullahu Khairan for reading my blog.
Wassalamu'alaikum.