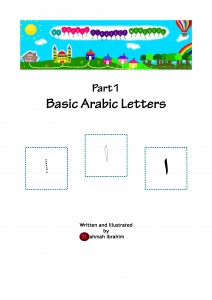 Assalamu'alaikum wr wb,
Please feel free to download My Arabic Alphabet Workbook Part 1, Basic Arabic Letters (31 pages).
Learn and practice to write the Arabic Letters.
Ask your child to say the letter as your child traces it.
To help how it is pronounced in English, Please read the writing underneath the Arabic letter i.e.
ا alif as in apple, ثtsa as in think (not fink as in a cockney accent), ر ro; r as in run; o as in octupus, س seen as in sit, ش sheen as in shut, ط to; t as in tip; o as in octupus (not to as in to you).
Help your child as needed and praise your child at the completion of each worksheet.
Set the number of pages your child will complete in a day or do the practice for fifteen minutes only. The idea is to end it when your child still wants to do  more.
Remember to write from right to left.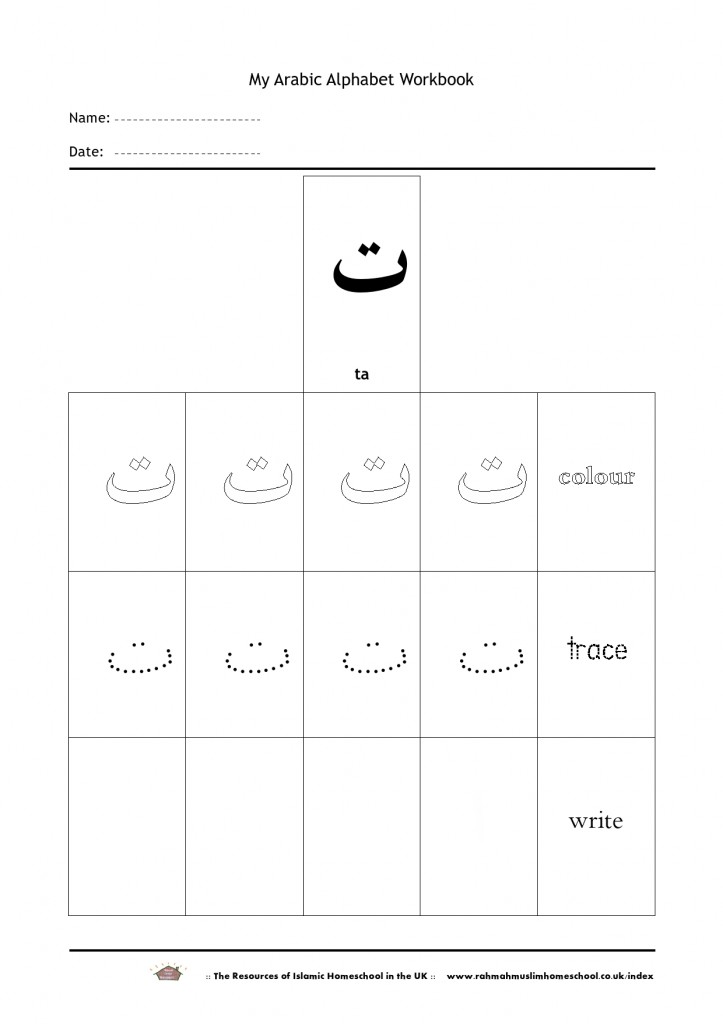 Please encourage your child to write her/his name.
Practice makes perfect!
Download here! My Arabic Alphabet Workbook 1
Please leave your comments at the bottom of this page or if you would like to submit your worksheets, click the Guest Post at the top of this page.
Jazaakumullahu Khairan for reading my blog.
Wassalamu'alaikum wr wb.
Jazaakumullah
Wassalamu'alaikum wr wb.