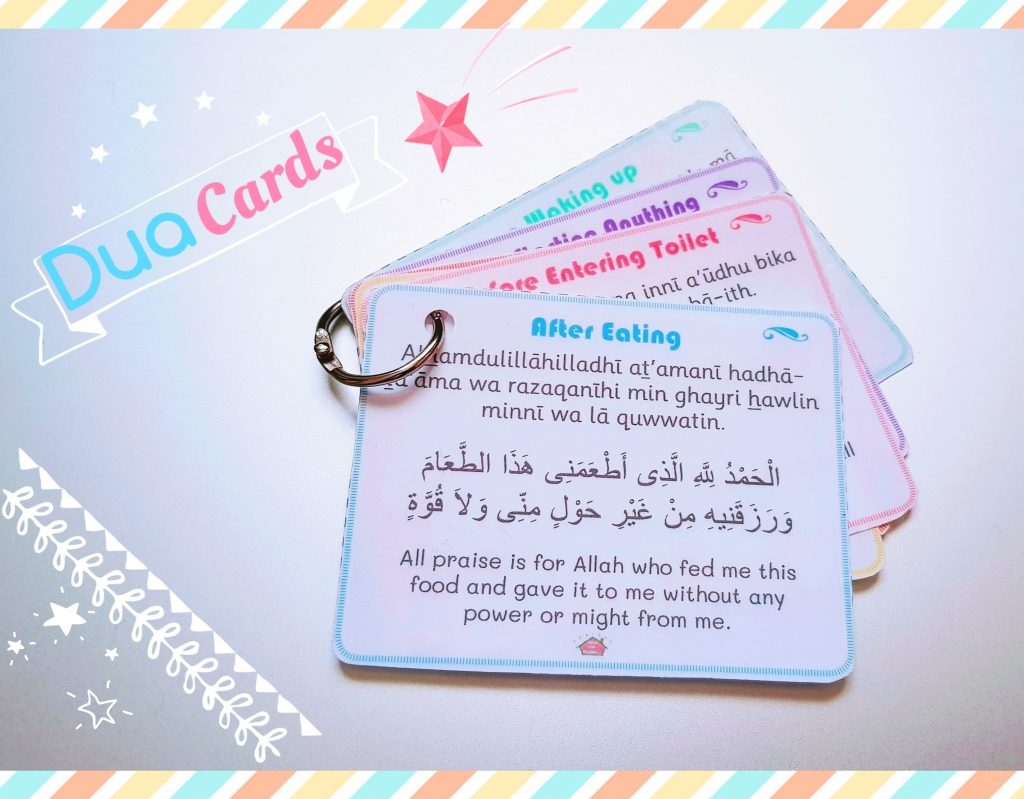 6x Dua Cards in English or Bahasa, each print includes: what the dua is for, the dua in Arabic including the transliteration and the meaning in English or Bahasa.
1. Dua Before Sleeping (Sebelum Tidur)
2. Dua When Waking Up (Ketika Bangun Tidur)
3. Dua Before Entering Toilet (Sebelum Masuk Toilet)
4. Dua After Leaving the Toilet (Keluar dari Toilet)
5. Dua Before Eating and Forget to Say Bismillah (Sebelum Makan)
6. Dua After Eating (Setelah Makan)
English Version
Bahasa Version
Terms and Conditions of Use:
• You may print or download this file for your personal use only.
• Please do not modify the file.
• Not to be sold, distributed, reproduced or transferred in any form.
• For permission requests please contact Rahmah Muslim Homeschool.
• If you would like to share, please link to my blog post not directly to the pdf file.
• No commercial use.