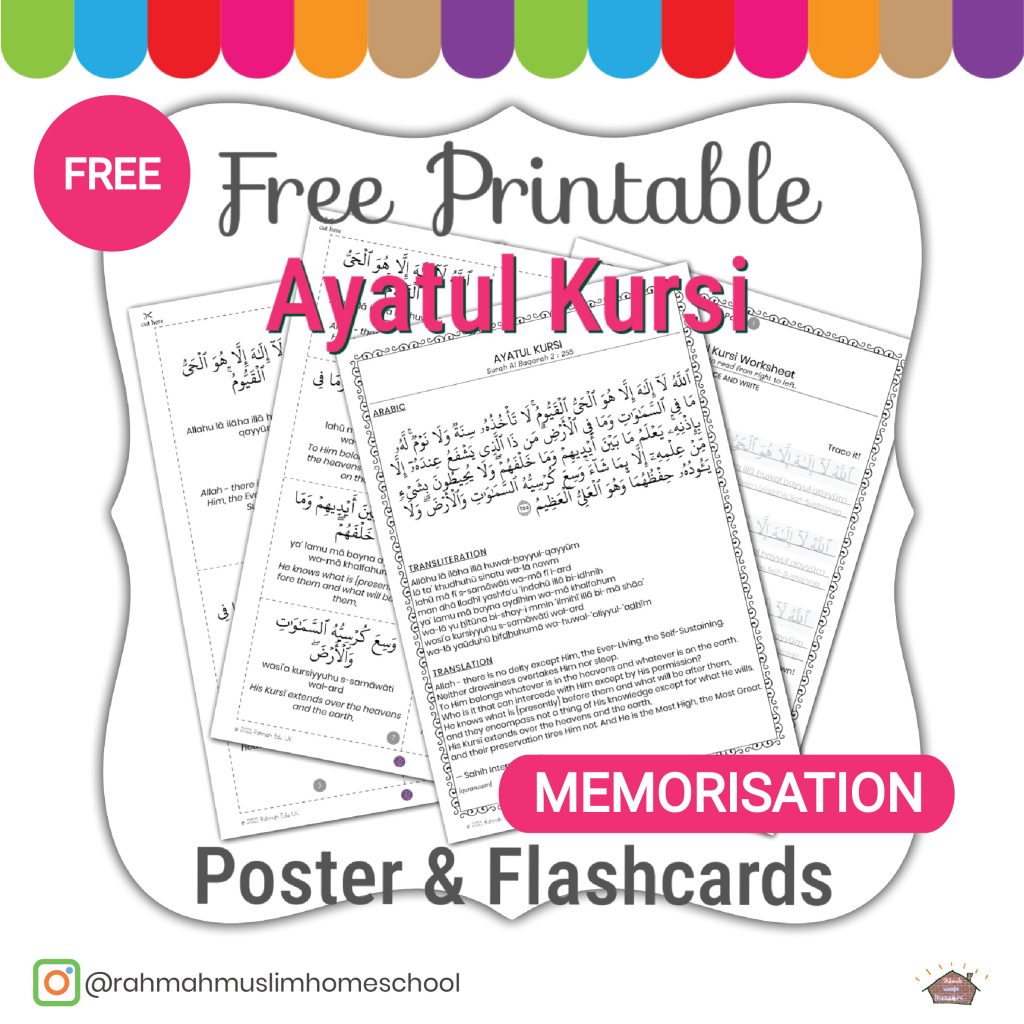 This is the lite version of the Ayatul Kursi Memorisation Learning Pack. You can purchase the full version on my TpT store.
Memorise the Ayatul Kursi as well as the meaning in English. This pack contains:
1. Poster
2. Flashcards (in two sizes *optional)
3. Bonus: part 1 of the Ayatul Kursi tracing worksheet in Arabic and in English.
Memorisation Tips:
– Try to memorise early in the morning or find a quiet place that's free from distractions.
– Read the meaning in English carefully before memorising the ayah.
– Memorise each ayah one at a time. Repeat, repeat, repeat! Do not proceed to the next ayah before you master it.
– Memorise the next ayah and then begins connecting the ayahs by reciting the first ayah and second ayah together.
– Repeat the steps above until you reach the last ayah.
– Recite loud.
– Listen to the Surah you are memorising by your favourite Qari.
– Don't give up!
Feel free to download, share and follow!
Thank you.
Terms and Conditions of Use:
• You may print or download this file for your personal use only.
• Please do not modify the file.
• Not to be sold, distributed, reproduced or transferred in any form.
• For permission requests please contact Rahmah Muslim Homeschool.
• If you would like to share, please link to my blog post not directly to the pdf file.
• No commercial use.