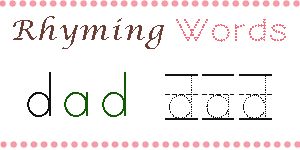 Assalamu'alaikum,
Use this printable worksheet to learn about basic rhyming words "ad".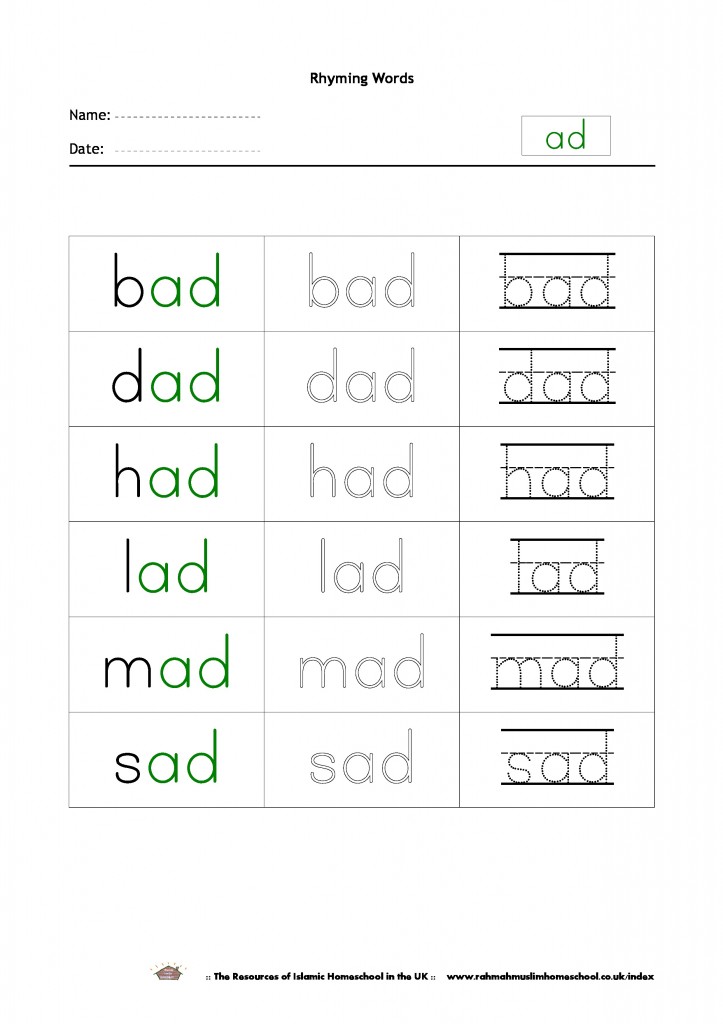 Download here: Rhyming words ad
Jazaakillah khairan.
Wassalamu'alaikum

About
My name is Rahmah, I'm a homeschooling Mum of five. I live in the UK but I'm originally from Indonesia. My educational background is in Electrical Engineering. If you like my blog, please press Ctrl+D to bookmark my page and check What's new in Rahmah Muslim Homeschool. Please, remember me in your duaa's.