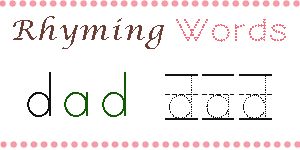 Assalamu'alaikum,
Use this printable worksheet to learn about basic rhyming words "ad".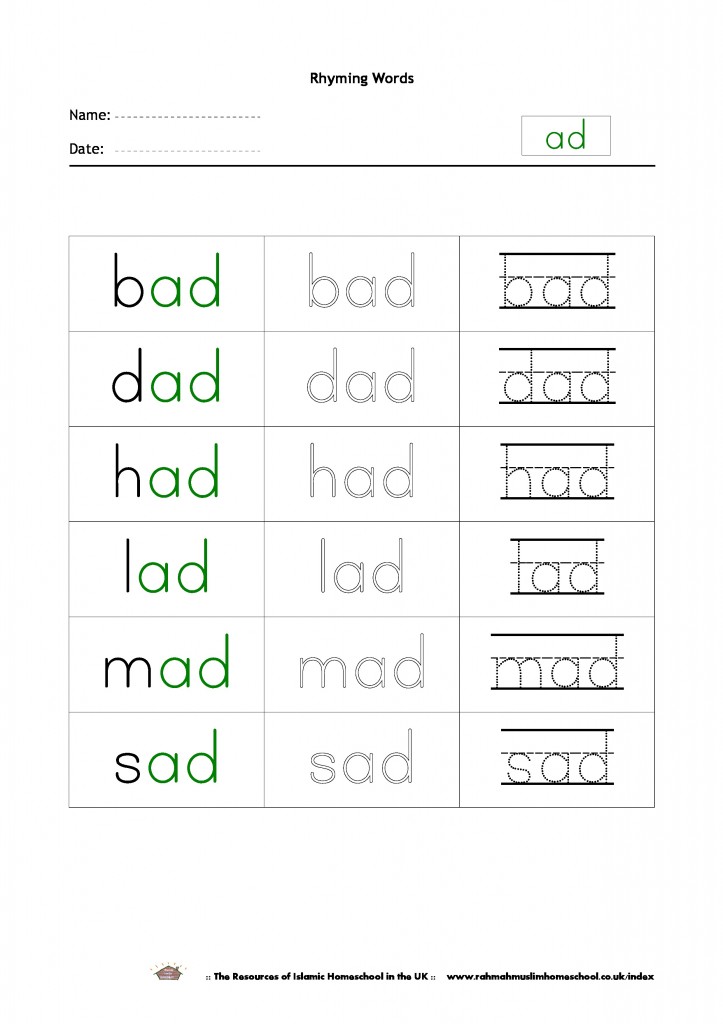 Download here: Rhyming words ad
Jazaakillah khairan.
Wassalamu'alaikum

About
My name is Rahmah, I'm originally from Indonesia, currently living in the UK. My educational background is in Electrical Engineering. If you like my blog, please press Ctrl+D to bookmark my page and check What's new at Rahmah Muslim Homeschool.