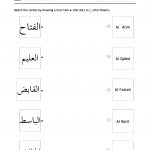 Assalamu'alaikum,
You can review the previous 9 Names of Allah using these worksheets (5 pages).
If you haven't downloaded part 3 of the 99 Names of Allah worksheets please click here.
1. Match the names.
2. Write the translation.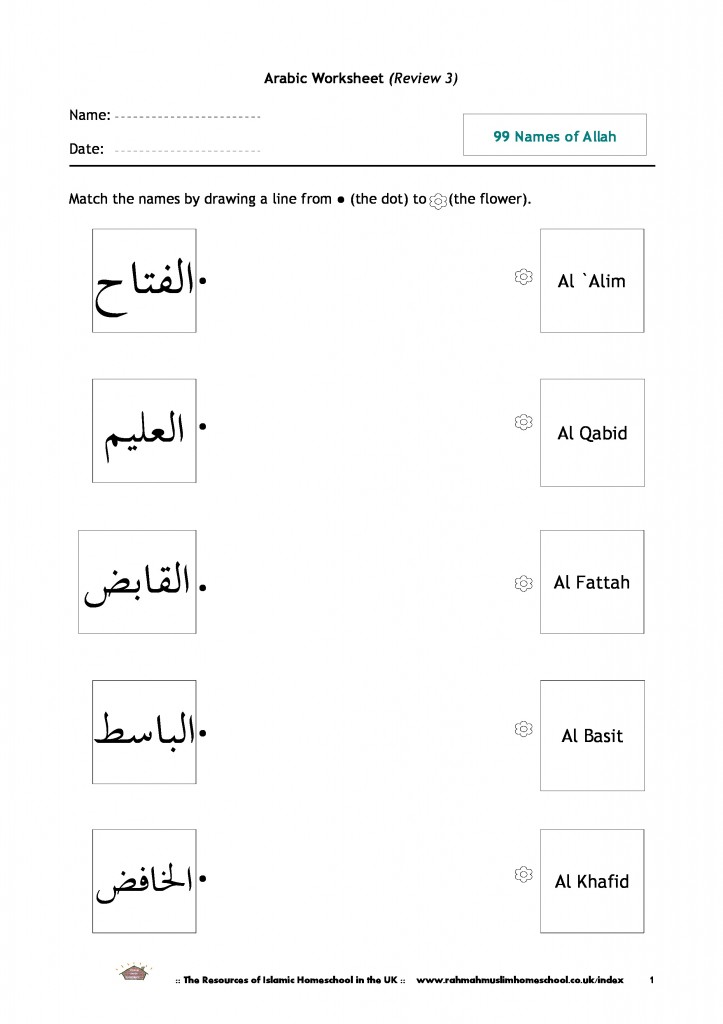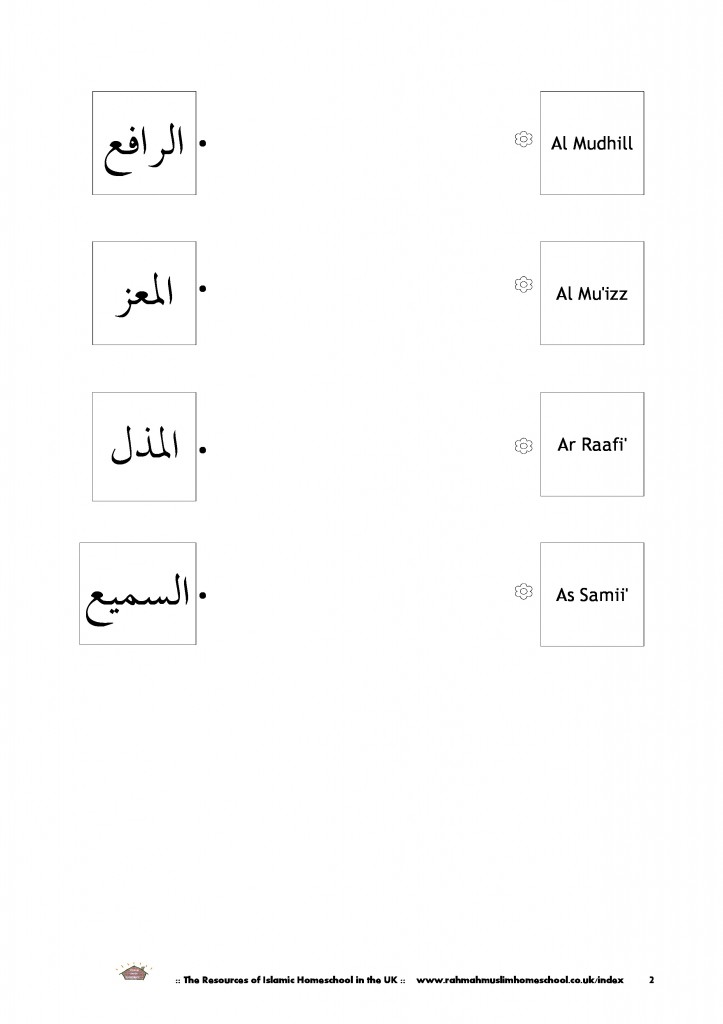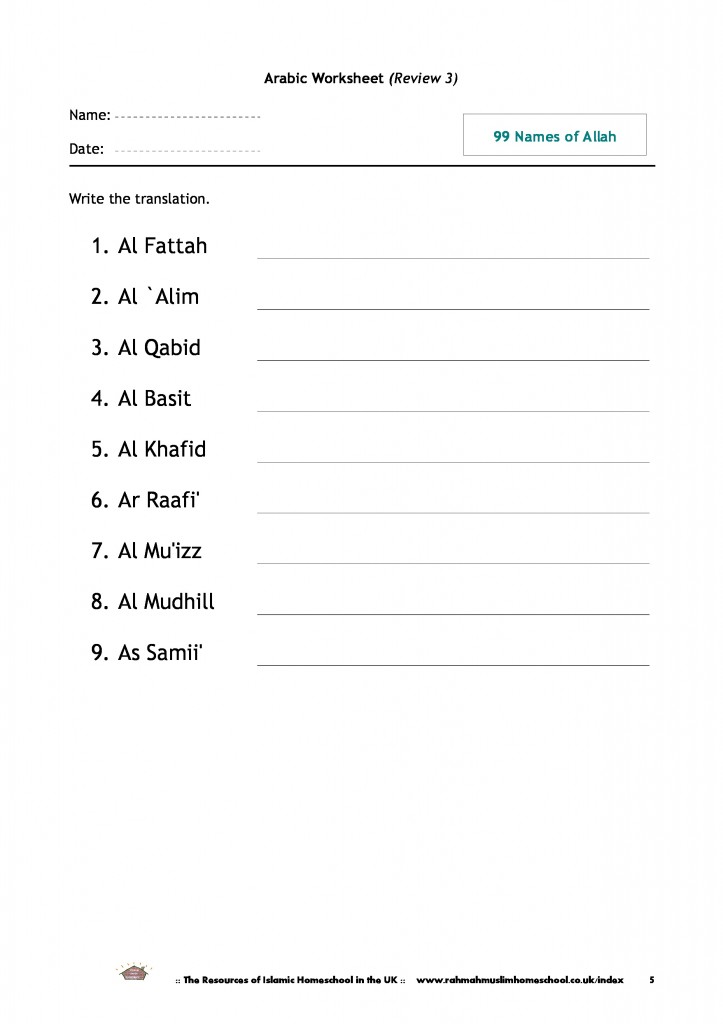 Download Review 3 of 99 names of Allah.
Jazaakumullahu Khairan.
Wassalamu'alaikum.