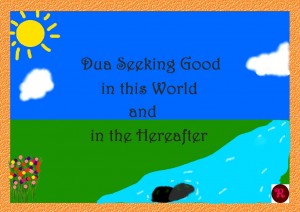 Assalamu'alaikum wr wb,
A new video has been uploaded to YouTube, Dua Seeking Good in this World and in the Hereafter.
Wassalamu'alaikum wr wb.
About
My name is Rahmah Ibrahim. I am a homeschooling Mum of four and I am originally from Indonesia. My educational background is in Electrical Engineering. If you like my blog, please press Ctrl+D to bookmark my page and check What's new in Rahmah Muslim Homeschool. Thank you.