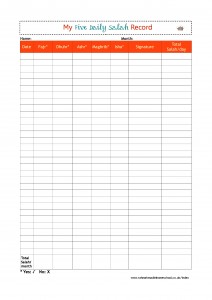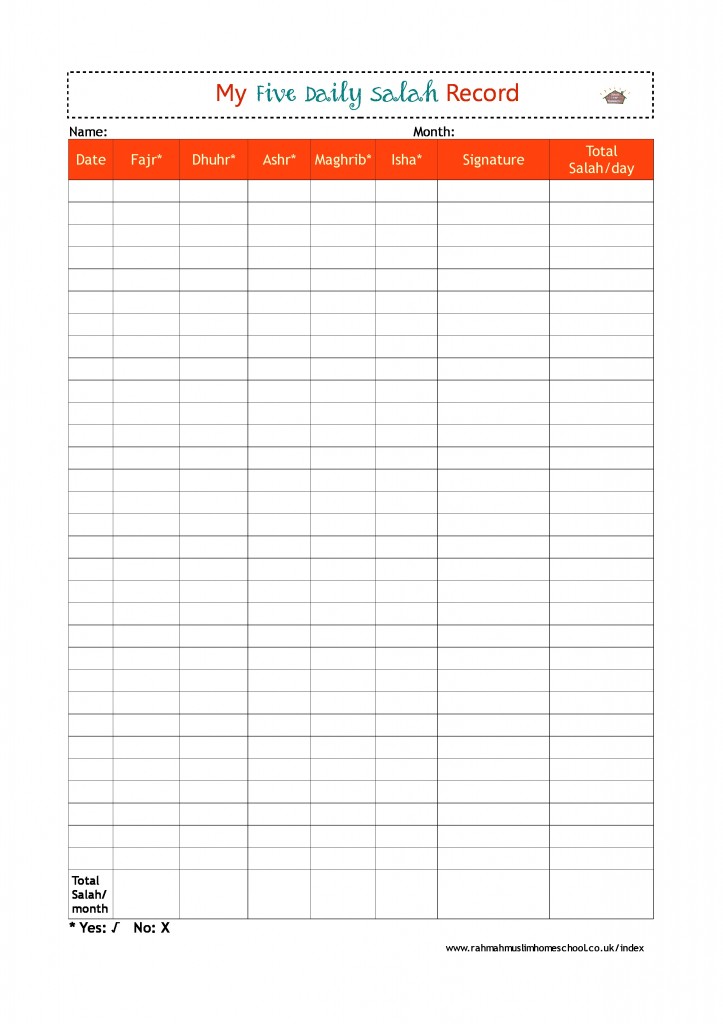 Assalamu'alaikum,
A child should be encouraged to perform the five daily salah when he/she is seven years of age.
I made My Five Daily Salah Record to keep track of my children's daily Salah. It's very easy to use In sha Allah.
There is a space to write the total of Salah in a day and in a month so you can see his/her progress. Don't forget to sign it.
You can download here My Five Daily Salah Record Colour and My Five Daily Salah Record BW
Please leave your comments at the bottom of this page or if you would like to share your ideas, click the Guest Post at the top of this page.
Jazaakumullahu Khairan for reading my blog.
Wassalamu'alaikum
Umm Rahmah
About
My name is Rahmah, I'm a homeschooling Mum of five. I live in the UK but I'm originally from Indonesia. My educational background is in Electrical Engineering. If you like my blog, please press Ctrl+D to bookmark my page and check What's new in Rahmah Muslim Homeschool. Please, remember me in your duaa's.