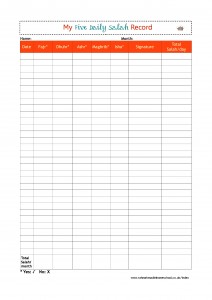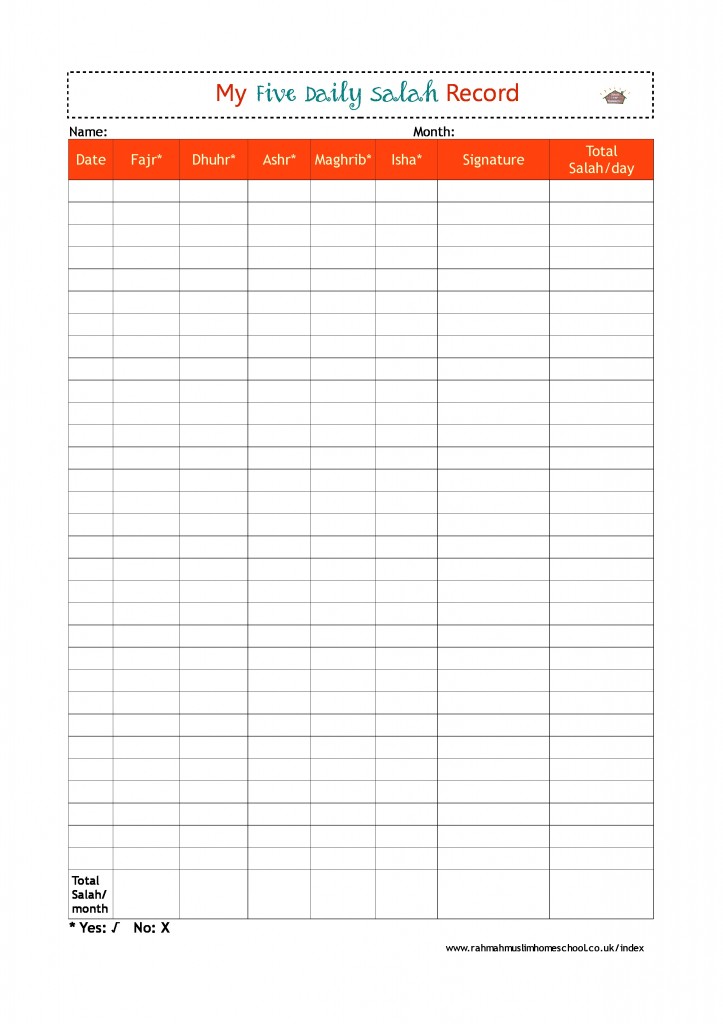 Assalamu'alaikum,
A child should be encouraged to perform the five daily salah when he/she is seven years of age.
I made My Five Daily Salah Record to keep track of my children's daily Salah. It's very easy to use In sha Allah.
There is a space to write the total of Salah in a day and in a month so you can see his/her progress. Don't forget to Continue reading →
About
My name is Rahmah, I'm originally from Indonesia, currently living in the UK. My educational background is in Electrical Engineering. If you like my blog, please press Ctrl+D to bookmark my page and check What's new at Rahmah Muslim Homeschool.