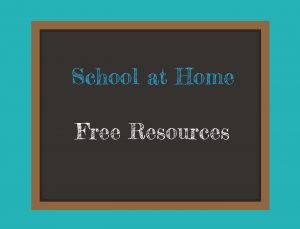 Free resources to support families through the COVID-19 pandemic (In shaa Allaah). Included are daily lessons, worksheets and many more.
UK WEBSITES
BBC Daily Lessons: https://www.bbc.co.uk/bitesize/dailylessons
2. Maths Genie: https://www.mathsgenie.co.uk/homeschool.html
3. Oak National Academy Online Classroom: https://www.thenational.academy/online-classroom
4. 3D Geography: https://www.3dgeography.co.uk/
5. OxfordOWL: https://home.oxfordowl.co.uk/school-closure-resources/
6. Mathematics Mastery: https://www.mathematicsmastery.org/free-resources
7. Seneca: https://www.senecalearning.com/en-GB/
8. Corbett Maths: https://corbettmaths.com/
US WEBSITES
1. Twig Education: https://www.go.twigeducation.com/covid19-us
2. Scholastic: https://classroommagazines.scholastic.com/support/learnathome.html
3. Vooks (FREE FIRST YEAR for Teachers and home educators): https://www.vooks.com/teacher-appreciation
4. Emotionalabcs: https://www.emotionalabcs.com/
5. Grade 8 Science: https://vimeo.com/showcase/6977034
6. Walkabouts: http://info.activedinc.com/covid
7. Teachervision: https://www.teachervision.com/lesson-planning/essential-resources
About
My name is Rahmah, I'm originally from Indonesia, currently living in the UK. My educational background is in Electrical Engineering. If you like my blog, please press Ctrl+D to bookmark my page and check What's new at Rahmah Muslim Homeschool.