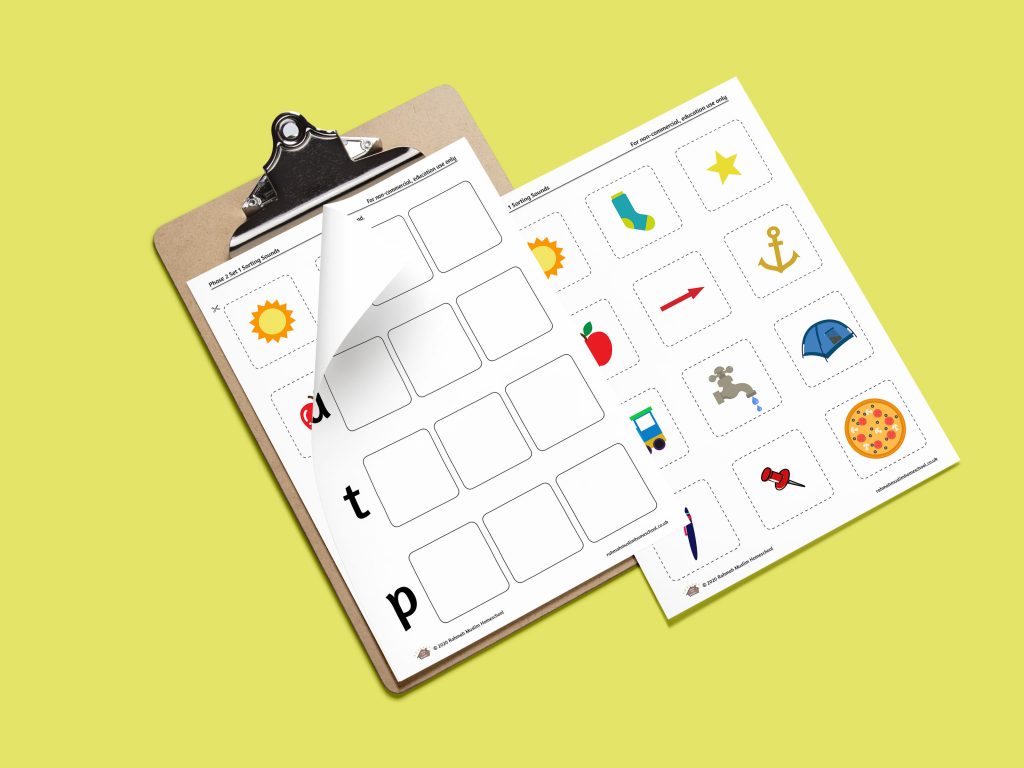 This is the second part of the Phase 2 set 1 of the letters and sounds phonics learning resources. Click here to download the first part.
Cut out the pictures and sort them by their beginning sounds.
Terms and Conditions of Use:
• You may print or download this file for your personal use only.
• Please do not modify the file.
• Not to be sold, distributed, reproduced or transferred in any form.
• For permission requests please contact Rahmah Muslim Homeschool.
• If you would like to share, please link to my blog post not directly to the pdf file.
• No commercial use
About
My name is Rahmah, I'm originally from Indonesia, currently living in the UK. My educational background is in Electrical Engineering. If you like my blog, please press Ctrl+D to bookmark my page and check What's new at Rahmah Muslim Homeschool.