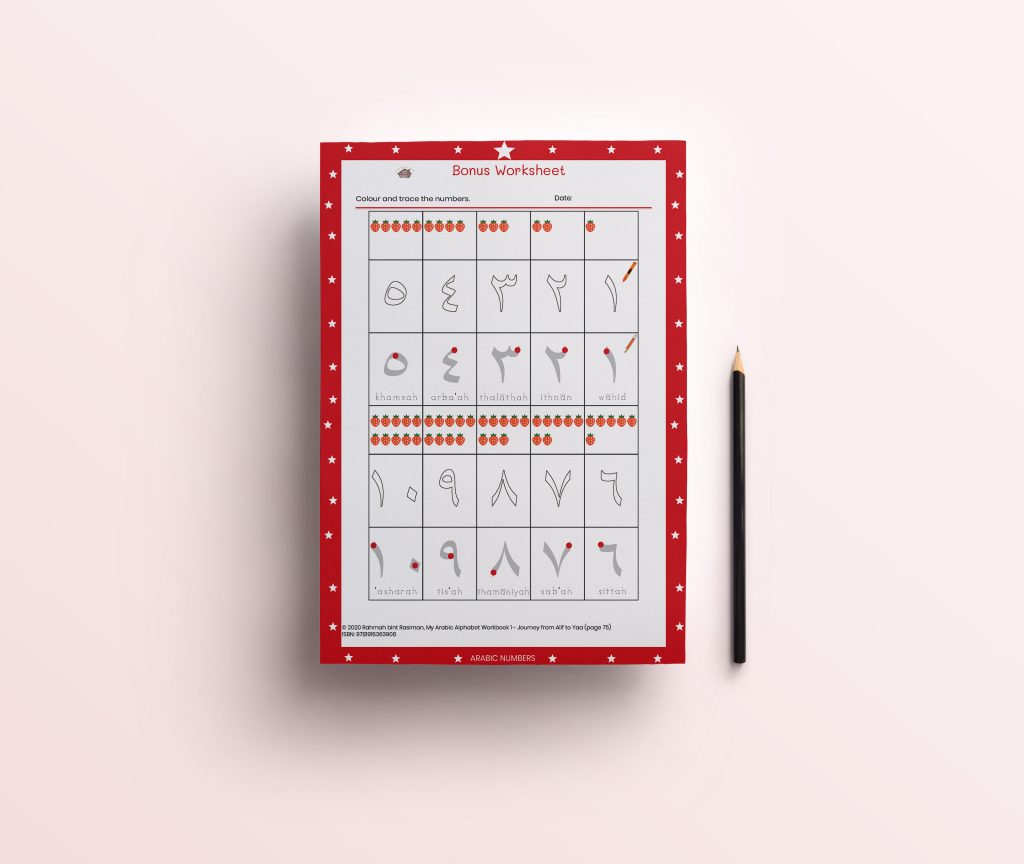 This handwriting practise page is taken from My Arabic Alphabet Workbook 1 – Journey from Alif to Yaa (page 75). Available in English and Bahasa.
You can download the printable Arabic Number worksheets below:
English
Bahasa
Terms and Conditions of Use:
• You may print or download this file for your personal use only.
• Please do not modify the file.
• Not to be sold, distributed, reproduced or transferred in any form.
• For permission requests please contact Rahmah Muslim Homeschool.
• If you would like to share, please link to my blog post not directly to the pdf file.
• No commercial use.