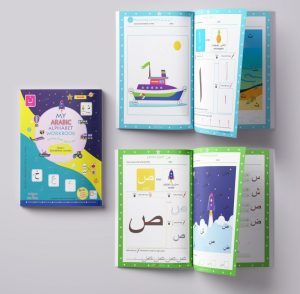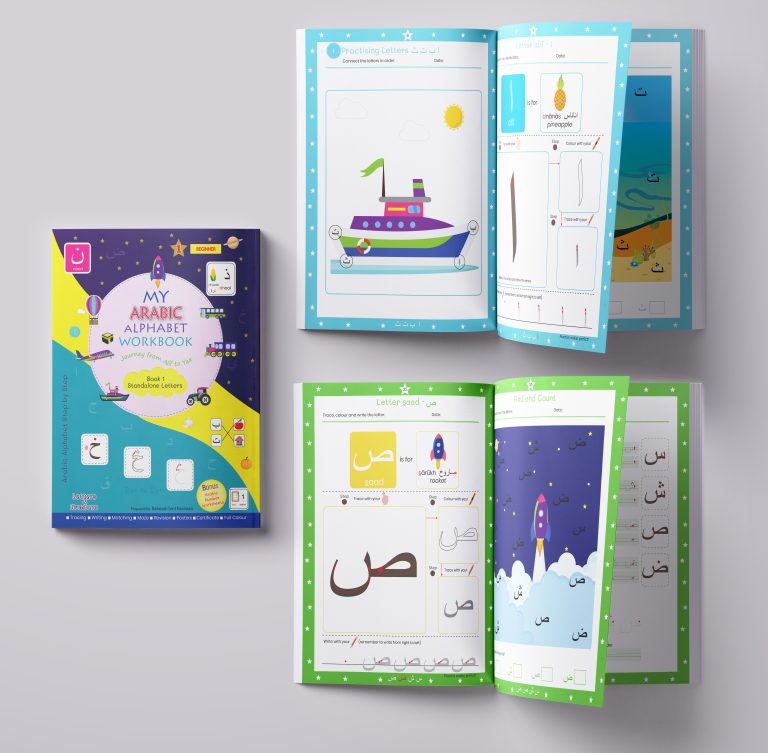 "My Arabic Alphabet Workbook – Journey from Alif to Yaa: Book 1: Standalone Letters"
Ideal for teaching the Arabic letters and numbers.
Learn the names of letters in the Arabic Alphabet by tracing, writing and matching the letters.
Includes:
– A guide table to help children to pronounce the Arabic Alphabet.
– The Arabic Alphabet and Number Mats.
– The Arabic handwriting pages.
– Revision page for every chapter.
– Full Colour Illustration for each letter including the word that starts with the letter.
– Certificate of Achievement.
Ages: 5-8
This workbook is intended to introduce the Arabic Alphabet in the standalone forms. Simple and easy to follow, suitable for beginners.
Packed with fun practice activities and full colour illustrations.
Available in English and Bahasa.
£7.99, size 8.5×11″, 80 pages.
30% OFF for Schools or Madrasahs (minimum order: 15 books), please leave a comment below for details.
Find also: My Arabic Alphabet Workbook – Journey from abata to Reading the Qur'an.