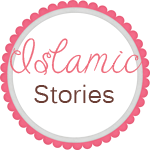 Assalamu'alaikum,
Alhamdulillah, You can now listen to Islamic stories with your child/ren online. To listen to the story from this site please click on the titles provided below.
Wassalamu'alaikum.
04 A Thirsty Man And A Thirsty Dog.
07 The Mother Who Was Not A Muslim.
08 The Cruel Woman And Her Cat.
09 The Sparrow And Her Fledglings.
About
My name is Rahmah, I'm originally from Indonesia but currently live in the UK. My educational background is in Electrical Engineering. If you like my blog, please press Ctrl+D to bookmark my page and check What's new at Rahmah Muslim Homeschool.