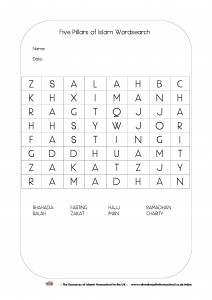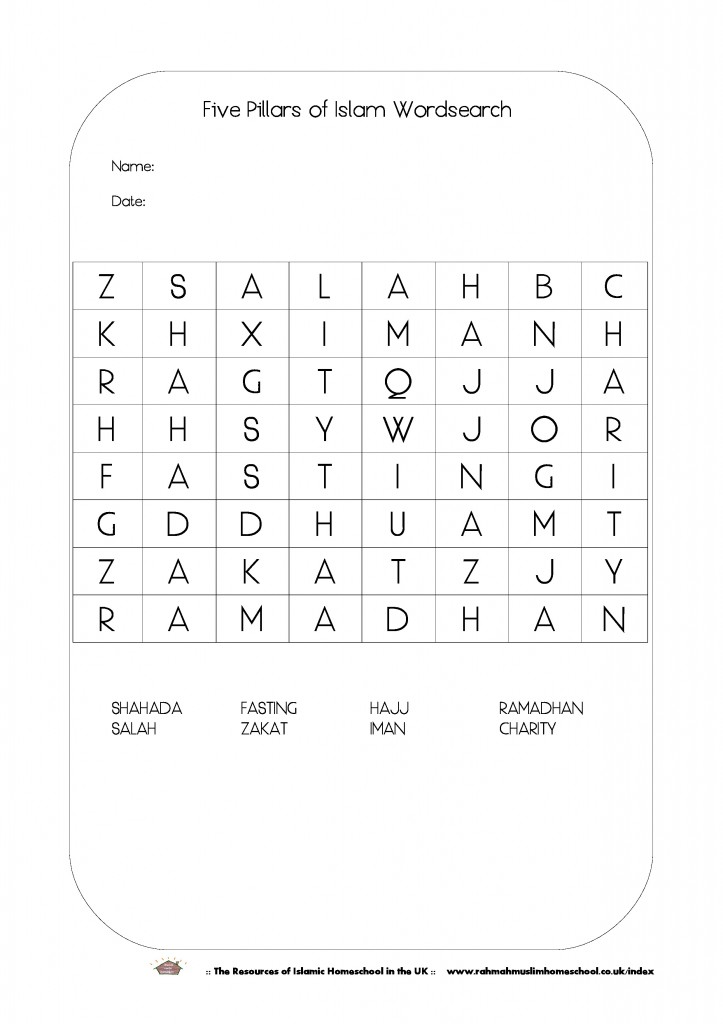 Assalamu'alaikum,
Children love wordsearches, it will keep them occupied for a while.
Great way for them to play and learn about the five pillars of Islam at the same time.
Find the words located at the bottom of the page.
SHAHADA
SALAH
FASTING
ZAKAT
HAJJ
IMAN
RAMADHAN
CHARITY
Preview; Continue reading →
About
My name is Rahmah, I'm originally from Indonesia but currently live in the UK. My educational background is in Electrical Engineering. If you like my blog, please press Ctrl+D to bookmark my page and check What's new at Rahmah Muslim Homeschool.