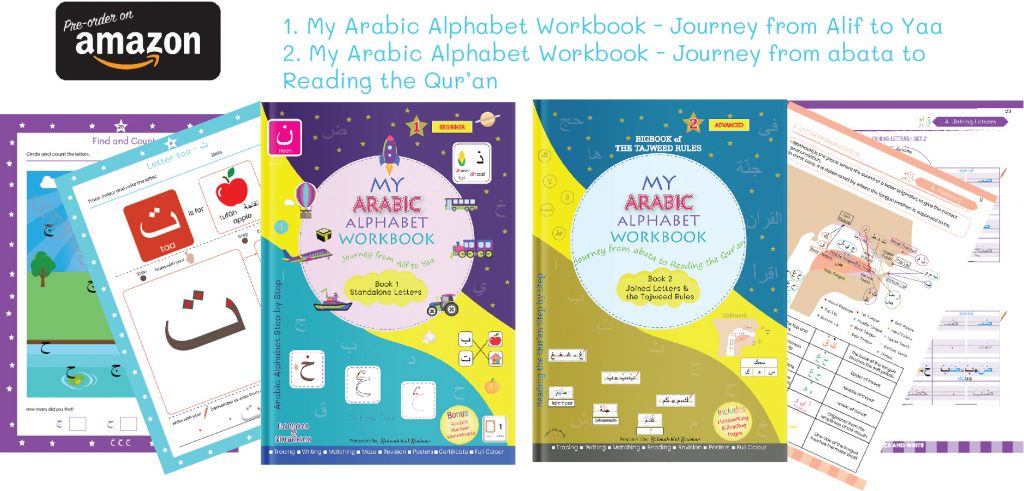 Available online!
Amazon, Book Depository, Barnes&Noble, fishpond-AU, Opentrolley-Singapore, Indigo-Ca, Aladin-KR. 30% OFF for Schools or Madrasahs (minimum order: 15 books, excl the postage), please leave a comment below for details (in shaa Allaah).
1. My Arabic Alphabet Workbook – Journey from Alif to Yaa | Book 1 Standalone Letters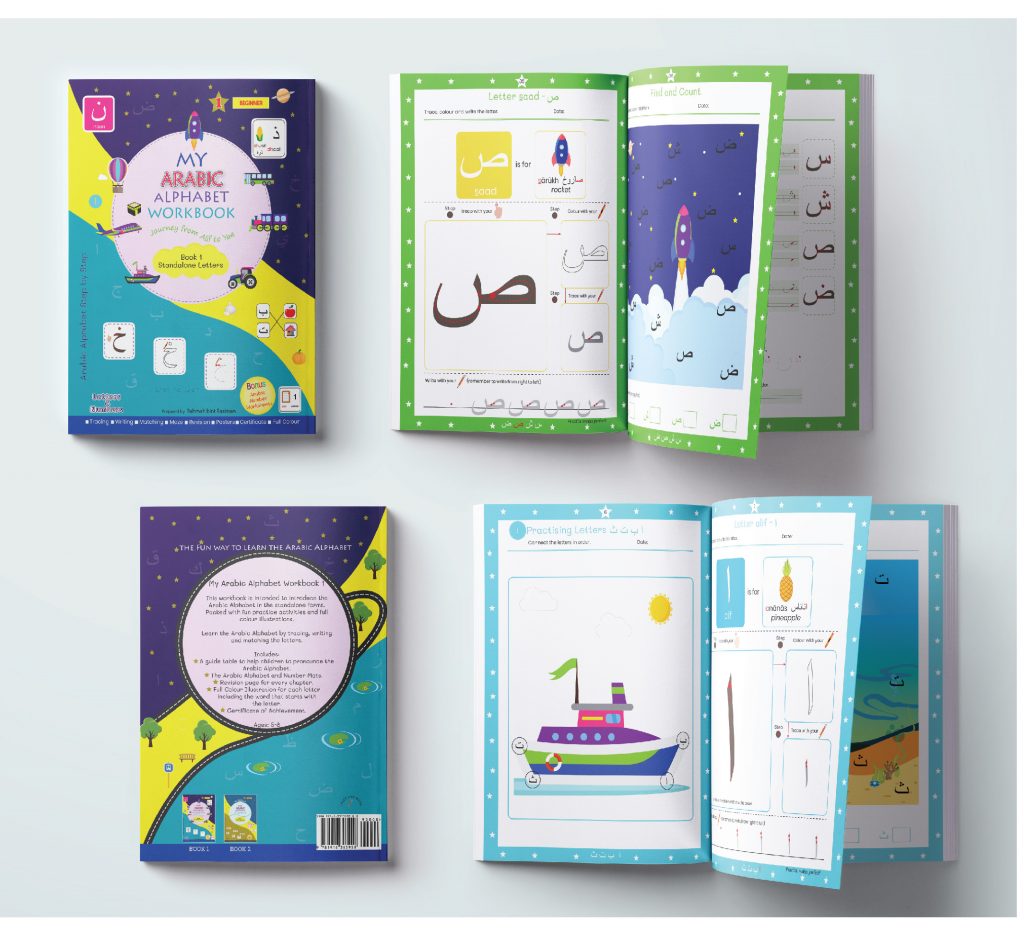 Illustrations in children books help children understand what they are learning better. It will absorb children's attention, the visual colours are an especially important part of learning for young children. That is why I designed this book in full colour. Also available in bilingual version English-Bahasa.
– This workbook is intended to introduce the Arabic Alphabet in the standalone forms.
– Simple and easy to follow, suitable for beginners.
– Packed with fun practice activities and full colour illustrations. Continue reading →