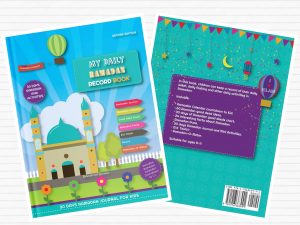 Available online!
My Daily Ramadan Record Book – Second Edition | With a new design and more activities.
It contains 48 pages of full colour paperback (8.5″x11″), including 30 pages of a daily checklist of Salah, fasting, Qur'an recitation record, good deeds record and mini activities (Ramadan puzzles).
In this book, children can keep a record of their daily salah, daily fasting and other daily activities in Ramadan. Continue reading →
About
My name is Rahmah, I'm originally from Indonesia, currently living in the UK. My educational background is in Electrical Engineering. If you like my blog, please press Ctrl+D to bookmark my page and check What's new at Rahmah Muslim Homeschool.