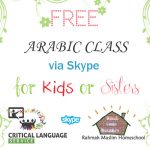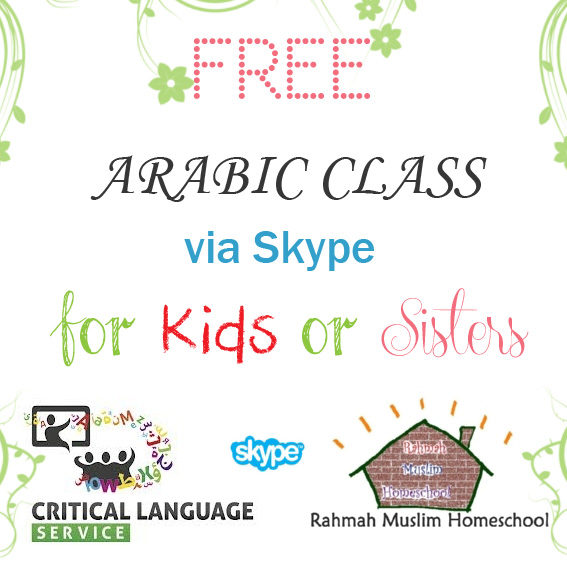 Assalamu'alaikum,
FREE Online Arabic Class for One Group Only (for Kids or Sisters)!. You don't need to pay the teachers' fee, the only cost is the price of materials.
Anyone who enters (a group of 3-10 students) and does not win will receive a FREE one hour lesson.
Critical Language Service is offering you FREE 4 week beginning Arabic Class via Skype, to group of students with strong online presences who are willing to blog/tweet/Facebook about the experience and link back to Critical Language Service and Rahmah Muslim Homeschool websites.
A class needs to have between 3 to 10 students, preferably ages 6-10 or 11 and up. The way the program works is Continue reading →
About
My name is Rahmah, I'm originally from Indonesia but currently live in the UK. My educational background is in Electrical Engineering. If you like my blog, please press Ctrl+D to bookmark my page and check What's new at Rahmah Muslim Homeschool.